Tails and Trails is an annual 5K (3.1 miles) run/walk supporting the Greenville County Animal Care. You can come with your dog (please only bring dogs that are friendly to other dogs/people). And while there are those who run it, most walk it.
All proceeds from the race go directly to the animals of the Greenville County Animal Care, so you know you're supporting a good cause.
In 2022, we finished around the 1 hour mark and felt like we were in the first half of the walking finishers.
Runners start right at the 8:30am mark and then all the walkers start about 5 minutes later.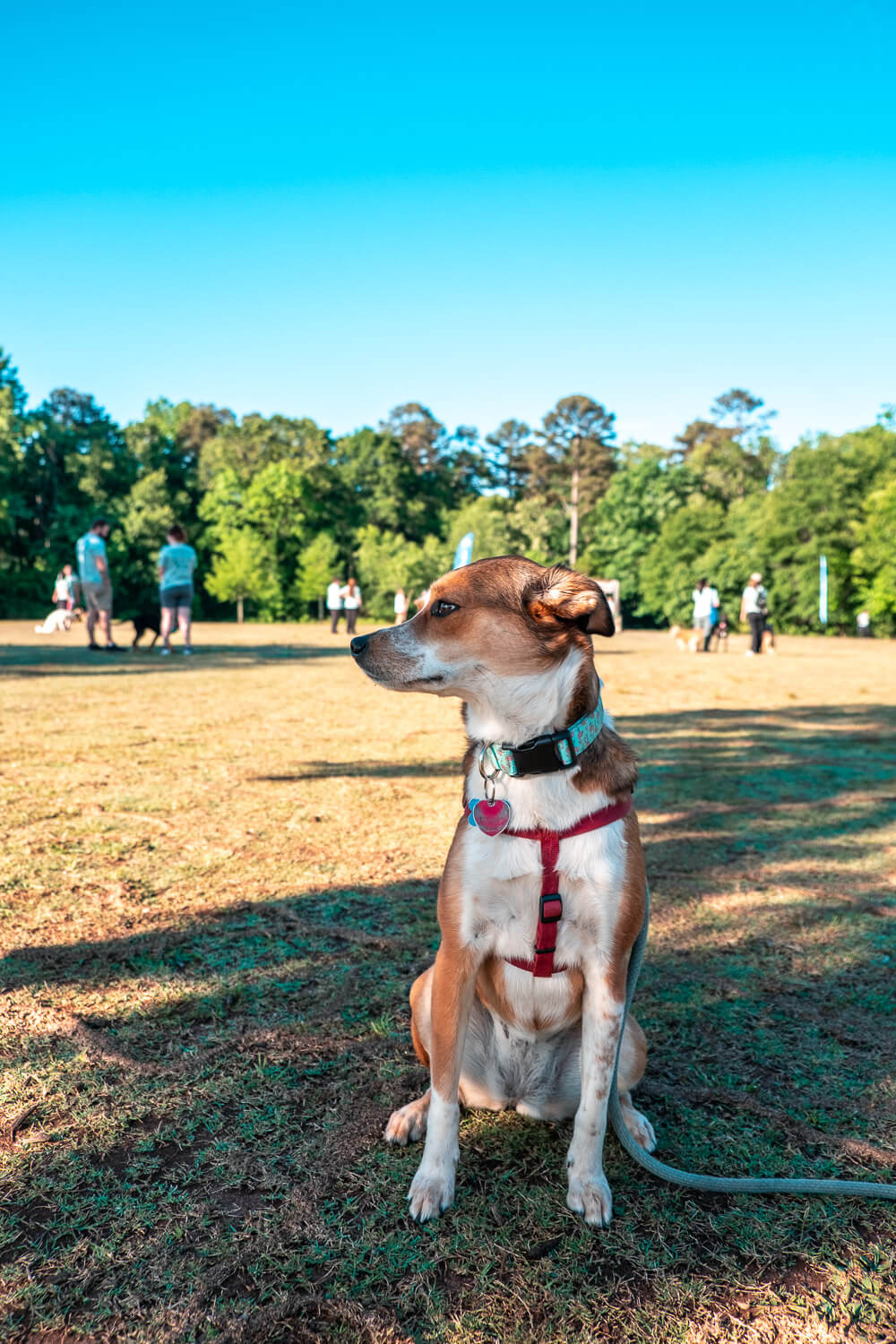 When Is the Tails and Trails 5k?
The Tails and Trails 5k is usually on a Saturday in the middle of May. The race starts around 8:30am.
Be sure to follow the Greenville County Animal Care on social media. Registration usually opens in January.
In 2022 they accepted registrations all the way up to the event. In fact, you could even register at the event (by 8am).
If you have a group, you can sign up as a team or you can join as individuals. You can also set a fundraising goal when you register and then ask friends/family/co-workers to donate towards it. Remember all proceeds go to benefiting the animals at the shelter!
Race fees change year to year, but in 2022 registrants paid around ~$45.
Where Is the Tails & Trails 5k?
The race takes place in the Conestee Nature Preserve. The race starts in the grassy lawn before the preserve (near the main pavilion).
In previous years, the race start has faced away from the Preserve. Meaning you actually do a loop around the pavilion and then head into the Preserve proper. The finish line is back at the pavilion.
One important thing to note is that it's kind of an out and back race. Meaning the people ahead of you will be passing you. So be sure to stay to the right. This is especially so at the beginning of the race when the runners are heading back to the finish line.
There was a water station set up along the way for both you and your pup. (You basically hit it on the way out and then on the way back.) Though if your dog doesn't like to share a water bowl, you may want to bring a water bottle/bowl for them. We have to do this for Ellie.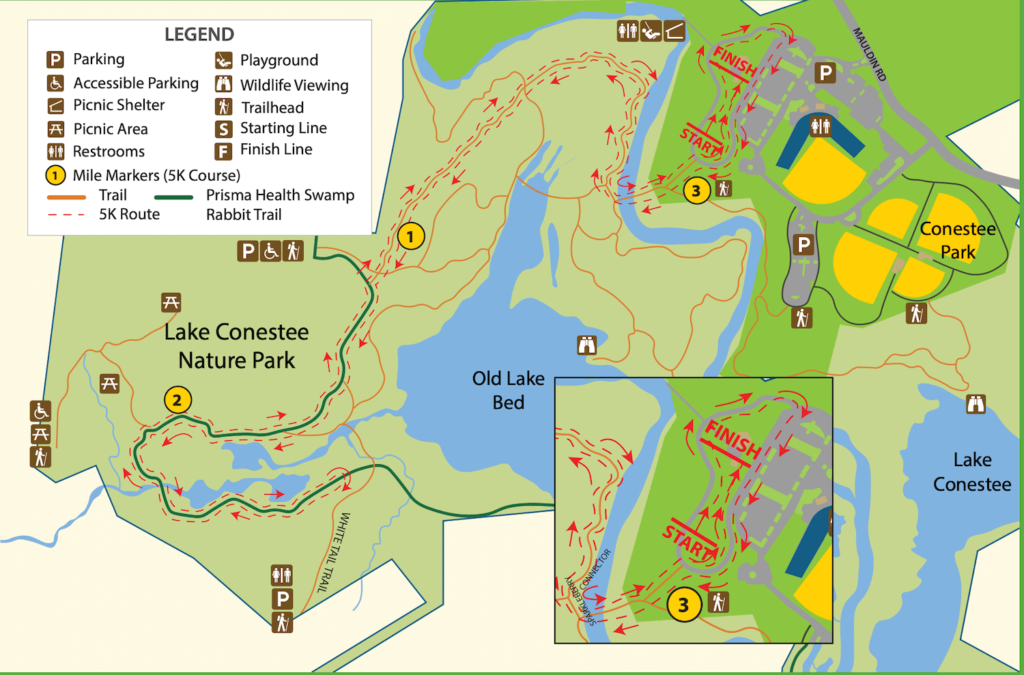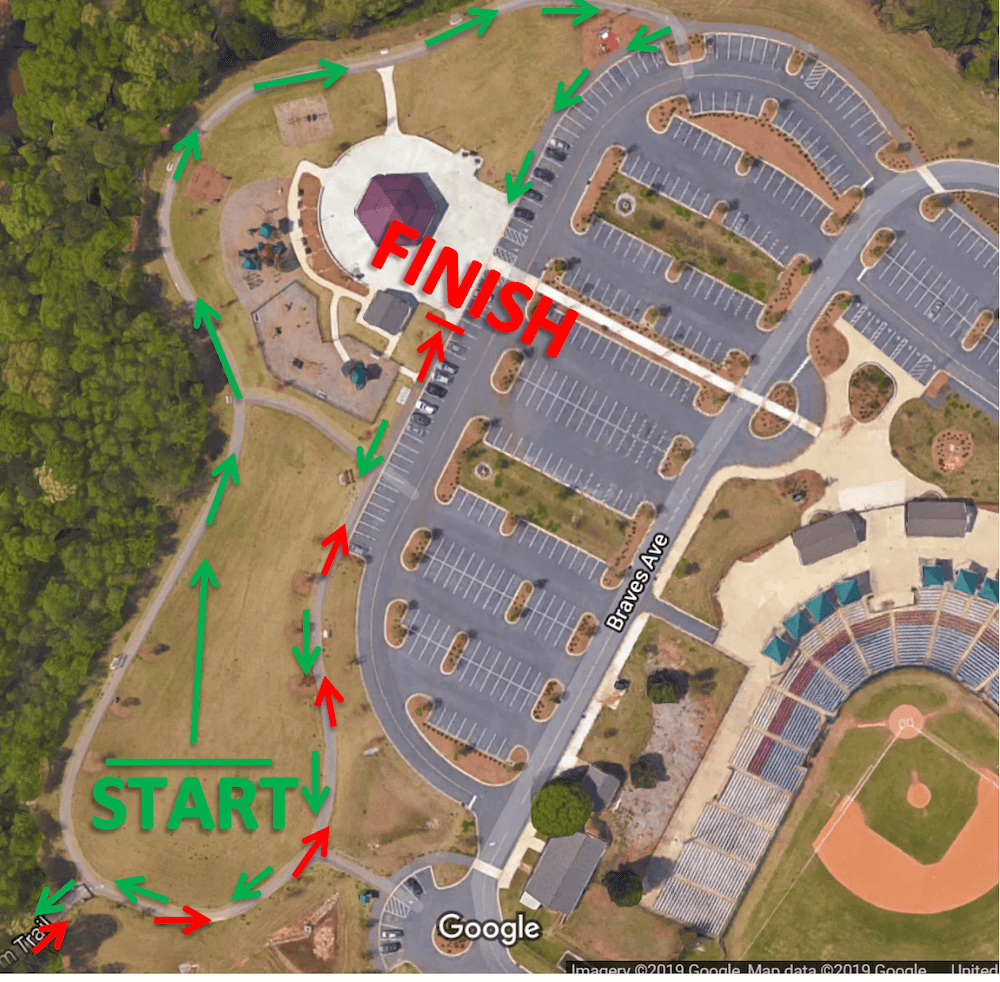 Packet Pickup
Each registrant gets a swag bag, race bib, and t-shirt (while supplies last). In 2022, packets could be picked up the day before (Friday), or they could be picked up on the day of the event at Conestee Park (by 8am).
Vendor Market
After the race ends, there's a vendor market with snacks, water, and lots of sponsor and vendor tents.
I snagged a father's day gift for Ryan from one of the vendors, as well as some new treats for Ellie from Sweet Treats for Wet Noses. Ellie was a big fan of their homemade dog doughnut treats.
Should You Go With Your Dog?
If your dog is friendly to other dogs and people – yes! Ellie had a great time walking with all the other dogs.
This was a super fun fundraiser to do with her. Since we've done a few other races now, she wasn't as nervous at the start (just standing around with lots of dogs). And once she started walking, she had a great time.
The 5k distance can be tough (on either you or your dog), so be sure both of you are fit enough to walk it. Do some longer walks with your dog leading up to it to train if you need to. I even saw some people with their dogs in strollers if their pups were on the older side.
Just be sure to bring poop bags with you! So many dogs had to potty along the way. Some volunteers were even handing out poop bags and there were several trashcans along the route, so be ready to scoop.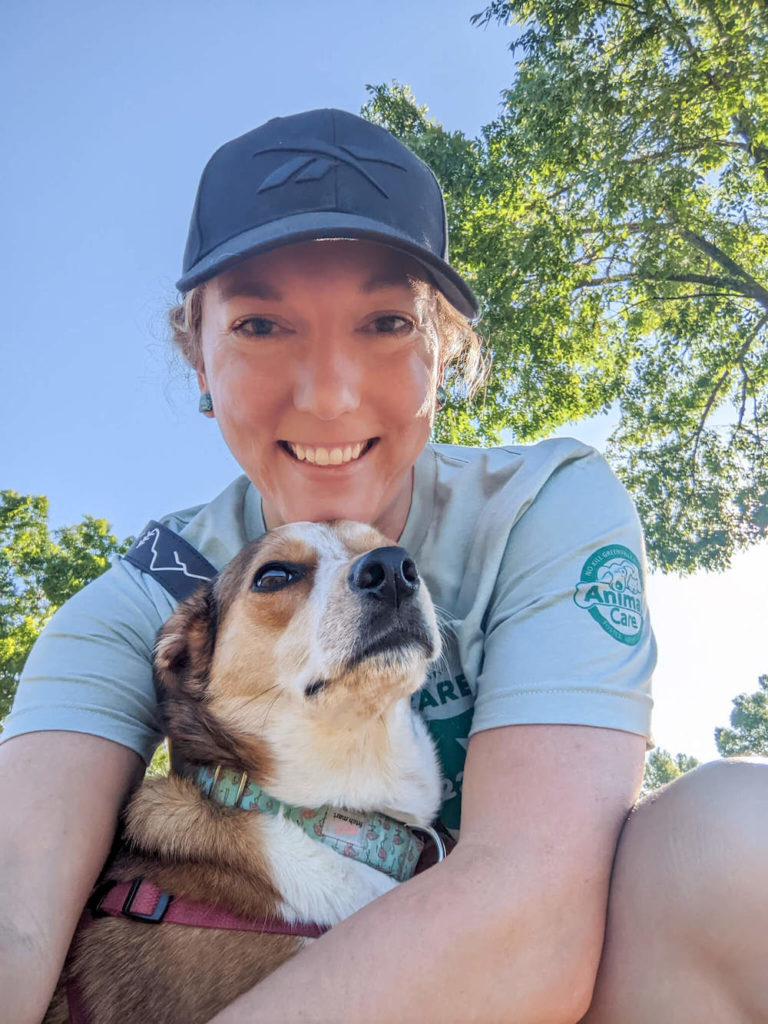 Other Dog Events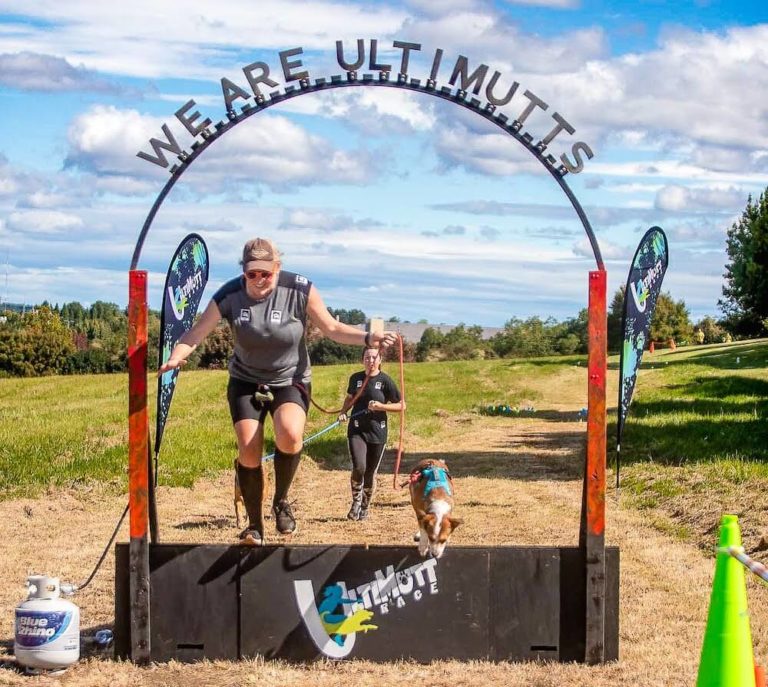 This 5K (walk or run) will take you through several obstacles that both you and your dog must complete together.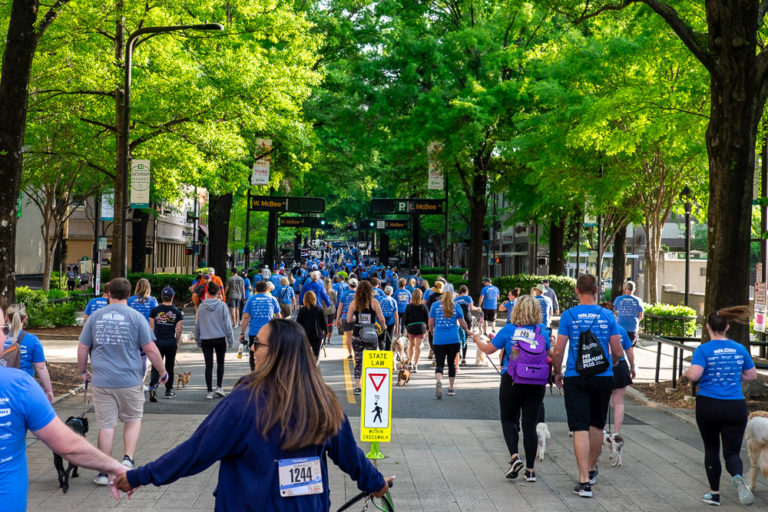 This 2 mile (walk or run) fundraiser for the Greenville Humane Society will take you through downtown Greenville.