Are you interested in mobile dog grooming? Looking for a personalized service where your pup gets one-on-one attention? Then take a look at Woofie's!
First things first, what is mobile dog grooming? Well, it's just like it sounds. The groomers come to you in a fully equipped mobile pet spa. And all you have to do is provide your dog to be groomed.
The name of the game here is convenience. You don't have to drive anywhere, drop off your pet, and go back to pick them up. They come to you. All you have to do is be home for about two hours.
Grooming Services:
Bathing and Brushing
Styling and Blow-Drying
Nail Trimming
Ear Cleaning
Teeth Brushing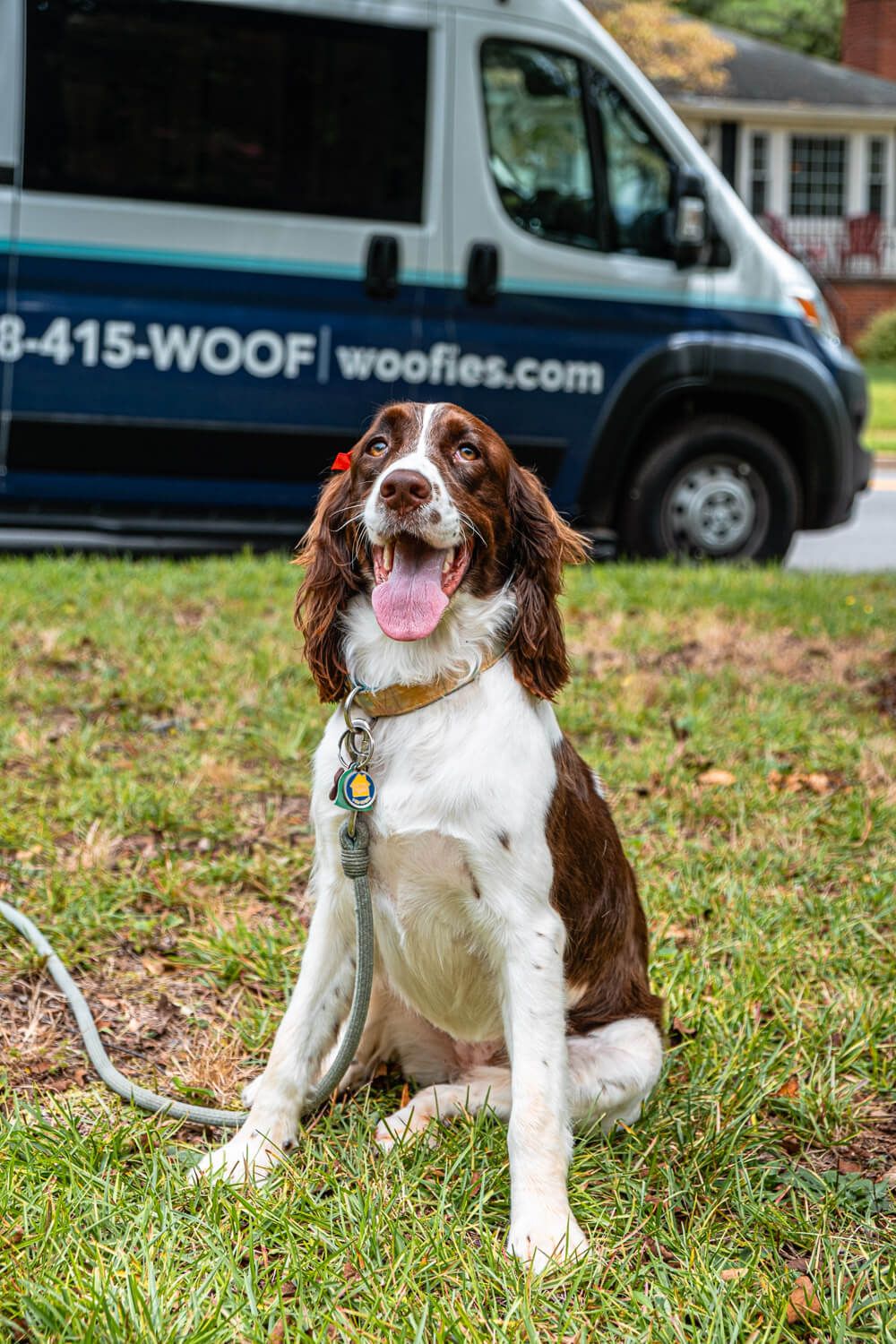 They have two main starting packages. Luxury bath starting at $89 and a full groom starting at $110. And then it's dependent on your dog and their coat, size, temperament, and breed.
Is this more expensive than most grooming? Yes. But this is premium service. And have I mentioned how convenient it is? Because it is.
In addition to the Mobile Pet Spa, Woofie's also offers additional services.
Pet Sitting
Overnight Pet Sitting
Pet Taxi
Dog Walking
Woofie's currently services the Greenville, Mauldin, and Simpsonville area. And even if you are outside their indicated service area, I would still give them a call. They may be willing to still come to you!
Be sure to try out Woofie's at the at the Dapper Dog in Mauldin every Monday night for Bubbles & Brews! They offer wash n' go baths and nail trimming.
Our Experience
Disclaimer: We were offered the grooming free of charge by Woofie's to try out and review their services. All opinions, reviews, and recommendations are completely my own. I only recommend the products and services I believe would be best for my readers.
We scheduled a full groom for Lizzy (our Springer Spaniel). She's definitely a dog that needs to be bathed and trimmed on a regular basis.
When the mobile pet spa arrived, they spent some time getting to know Lizzy. She's a very nervous dog who's only been groomed a couple of times. But they allowed her to explore the van a little with our second dog to get more accustomed to it.
I think it helped her to know she was just right outside our home.
During her groom Lizzy was bathed, brushed, de-shedded, and given a trim. They also cleaned her ears, brushed her teeth, and trimmed her nails.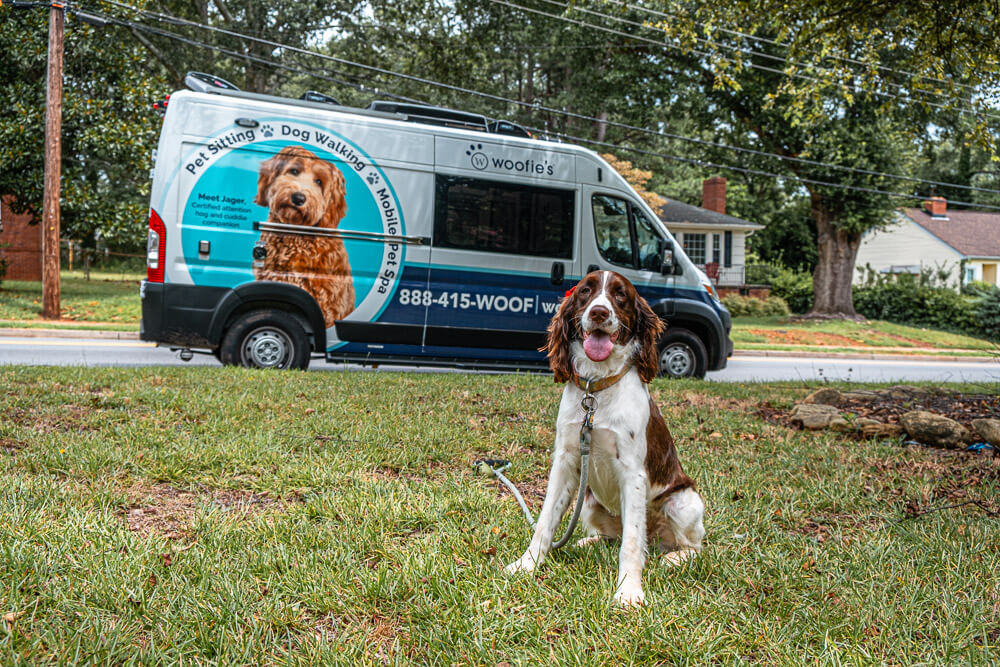 At the end she was brought right back to our front door! Such a breeze for real.
And the best part? She smelled so good.
Our grooming experience took about 1.5 hours, but I bet in the future it will take just an hour or so. She's not as furry as some springer spaniels are.
Definitely ask Woofie's about how long they expect it to take with your dog.
We would definitely recommend Woofie's for those interested in the mobile grooming experience! Or really anyone who wants a super convenient and premium service.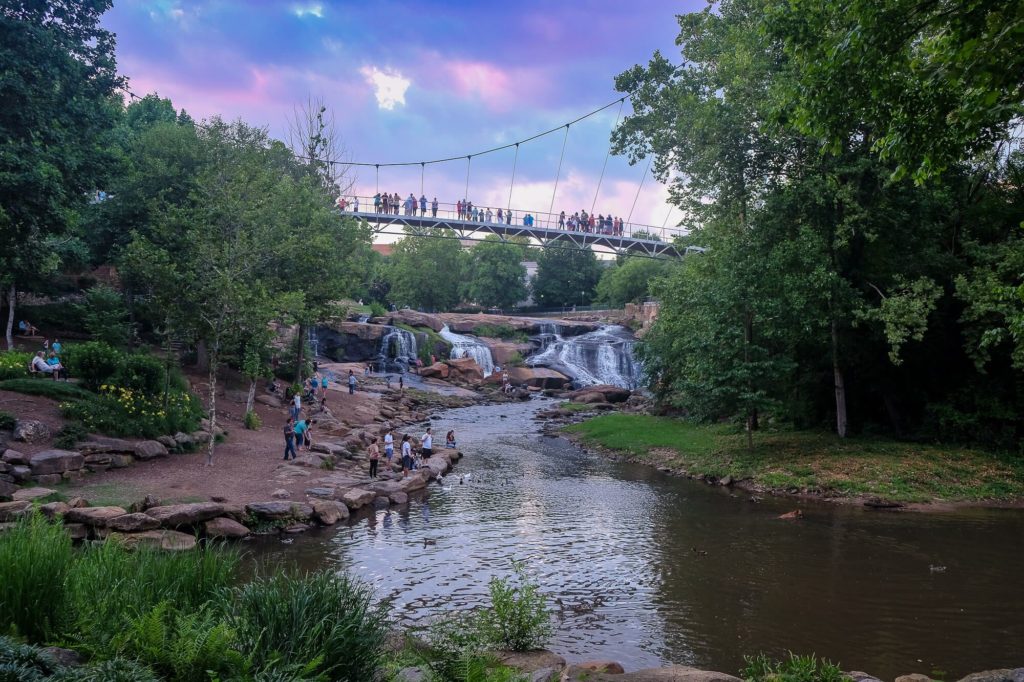 Like what you see? Check out my guide on my other site: