Sun and Soil Plant Parlor is a boutique plant parlor in the West End is a breath of fresh air. Their motto is "Grow Your Own Happiness" and happiness is what I feel when I go inside their store.
Take your time to look through the shelves to find your perfect houseplant. The staff are super helpful if you have questions (or worries) about how to keep your new plant alive.
Plus there are plenty of beginner friendly plants if you're extra unsure if you and houseplants are compatible.
They source their plants from local farms, businesses, and hobbyists. And though the prices here are a bit more than what you'd see at big box stores, you can't beat the selection, knowledge, and love the female owners show for their plants.
Plus they love dogs, and those are my kind of people.
Beyond the plants, there are a number of other beautiful artisan goods and crafts. I've gotten a shirt and earrings for my plant loving sister.
Plus when I bought a pot with my plant, they even offered to pot it right away – saving me that extra hassle. And I'm all for that.
DOG FRIENDLY STATUS
Dogs are allowed inside Sun and Soil Plant Parlor.
Be sure to check their Facebook & Instagram to see if they have an upcoming Wiggle Wednesday. This 2 hour event includes free drinks, 10% off your plants if you bring your dog, and a special dog vendor (like Suburbia Dog Co).
LOCATION
You can find them Augusta St. just a couple of blocks past Gather GVL but before the intersection with Church St. They are right next door to Eighth State Brewing.
HOURS
They are closed on Sundays & Mondays.
Tuesday through Saturday: 11am-5pm
During Wiggle Wednesdays they are open till 6pm.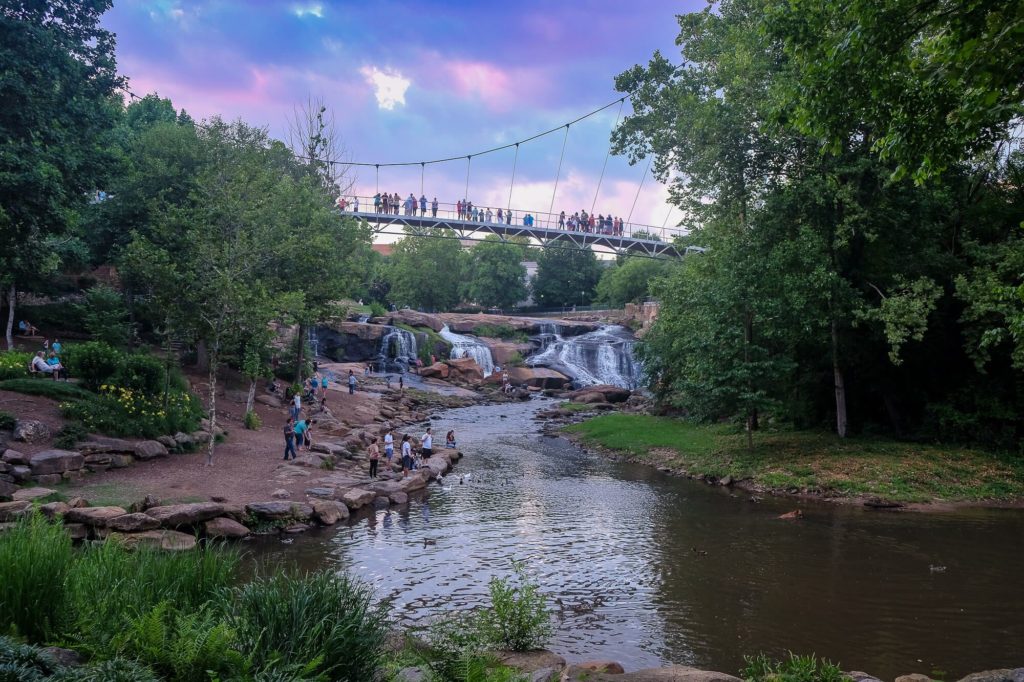 Like what you see? Check out my guide on my other site: