Conestee Nature Preserve is a small wooded preserve / wildlife sanctuary right here in Greenville (it's just 15 minutes from downtown).
At 400+ acres, it has miles of trails (some paved and some natural surface). And while there are routes that are very popular, you can find some paths that get far less foot traffic if that's what you're looking for.
There are boardwalks that go over part of the lake and wetlands, plenty of observation decks, and lots of other little pitstops along the trails. And if bird watching is something you (and your dog) enjoy, then you are very much in luck.
DOG FRIENDLY
Dogs are welcome on all trails as long as they stay leashed. Also be sure to pick up after your dog!
TRAIL INFORMATION
Below are some of my favorite trails within the Conestee Nature Preserve:
Yellow Route: This is one of the main loops through the park. It's paved and fairly level. It's also got a good mix of boardwalks and observation decks along the way. Length: 2.2 miles (loop).
Green Route: This route is very similar to the yellow one above but it keeps you on natural surface trails. Gets a bit less foot traffic. Length: 1.5 miles (loop).
Pink Route: Park over by the dam (S1 entrance, off of Spanco Drive). There's just one trail from here, but the parking lot is a lot smaller, so it's less popular. Length: 1.4 miles (out and back).
Purple Route: This entrance is in Conestee County Park, but it's tucked away on the side (E3 entrance). You'll hit the trail in the middle. I like to go left towards the Lost Lake Amphitheater first. The other end is by the dog park. Length: 2.2 miles (out and back)
TRAIL MAP
Conestee recently completed lots of maintenance in terms of new kiosks, trail blazes, and signs within the park to help people find their way. Check out their map for all the new suggested routes.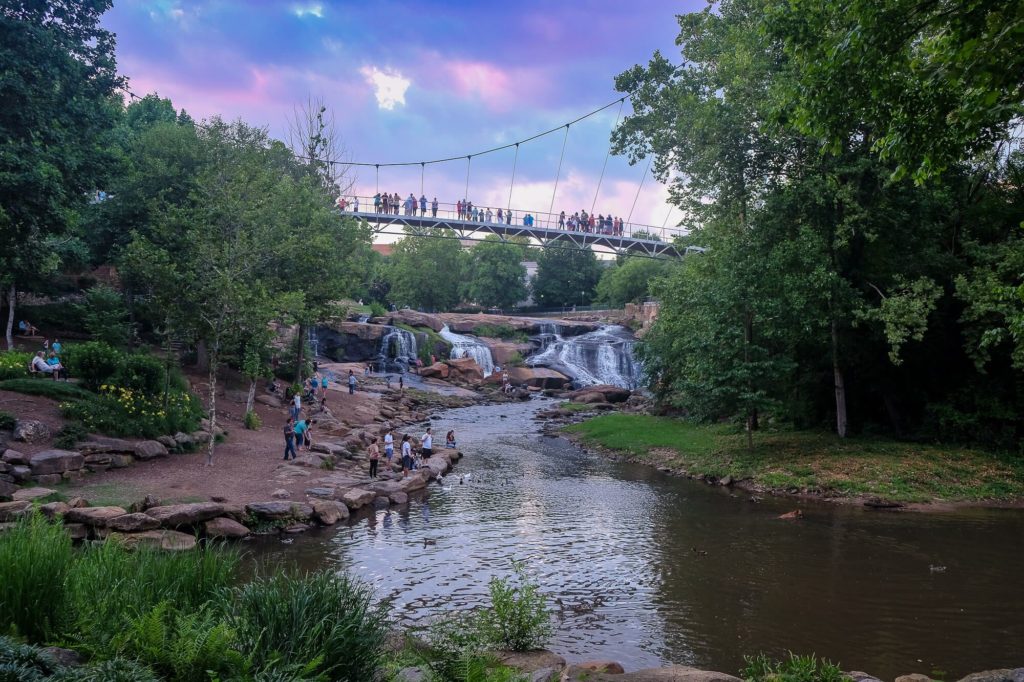 Like what you see? Check out my guide on my other site:
LOCATION
There are multiple entrances to Conestee Nature Preserve . The main one is connected to Conestee County Park and most people enter at the back of the park (E2 entrance on the map).
HOURS
Open everyday of the year from sunrise to sunset.
FEES
Conestee Nature Preserve has no admission fee. But a $3 per visit donation is encouraged. This money goes directly towards maintaining the Preserve.