Community Tap is one of my favorite dog friendly taprooms in Greenville. They actually have three locations (North Main, The Commons/Trailside, and Travelers Rest).
The North Main and Travelers Rest locations are the two I'll feature here since they are dog friendly inside. The Trailside location only has outside seating since dogs are not allowed inside the Commons.
The North Main location is the one I frequent the most since they have a big porch, a sizable beer/wine selection for sale, and, most importantly, food trucks. Hitting up one of my favorite food trucks with some delicious craft beer is a perfect night.
Depending on the night (and the food truck) nights can be busy at Community Tap but since they've opened their other locations, I can usually find a seat (either inside or outside).
The staff is incredibly friendly and dog loving. There are always a number of dogs (and their people) here. So if your dog is skittish around stranger dogs and people, maybe come here once they get more comfortable.
The Travelers Rest location has a nice sized taproom that opens up onto a patio. Large garage doors help make the transition between the inside and the outside seamless. They also have a small selection of beer/wine-to-go.
But the best thing about the TR location is that it's right on the Swamp Rabbit Trail. This makes it the perfect post-walk (or run) spot to relax and drink a beer.
DOG FRIENDLY STATUS
Dogs are allowed inside and outside at the North Main and Travelers Rest locations.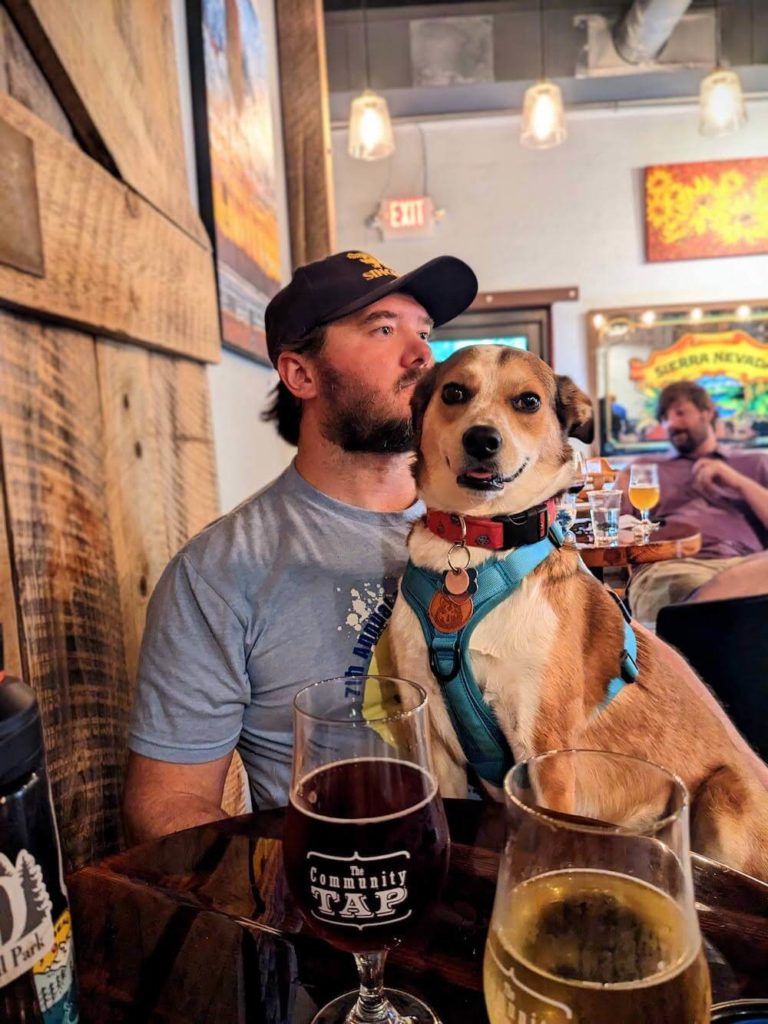 FOOD AVAILABILITY
The North Main location usually has a food truck on site in the evenings. Check their food truck schedule for the line-up. Other than that, expect just a few snacks (like chips, etc.).
LOCATIONS
North Main: Wade Hampton Near Harris Teeter
Travelers Rest: S Main Street in Travelers Rest
HOURS
Open everyday

North Main:
Monday-Saturday: 11am-9pm
Sunday: 1pm-7pm
Travelers Rest
Monday-Thursday: 11am-9pm
Saturday-Sunday: 11am-10pm
Sunday: 11am-8pm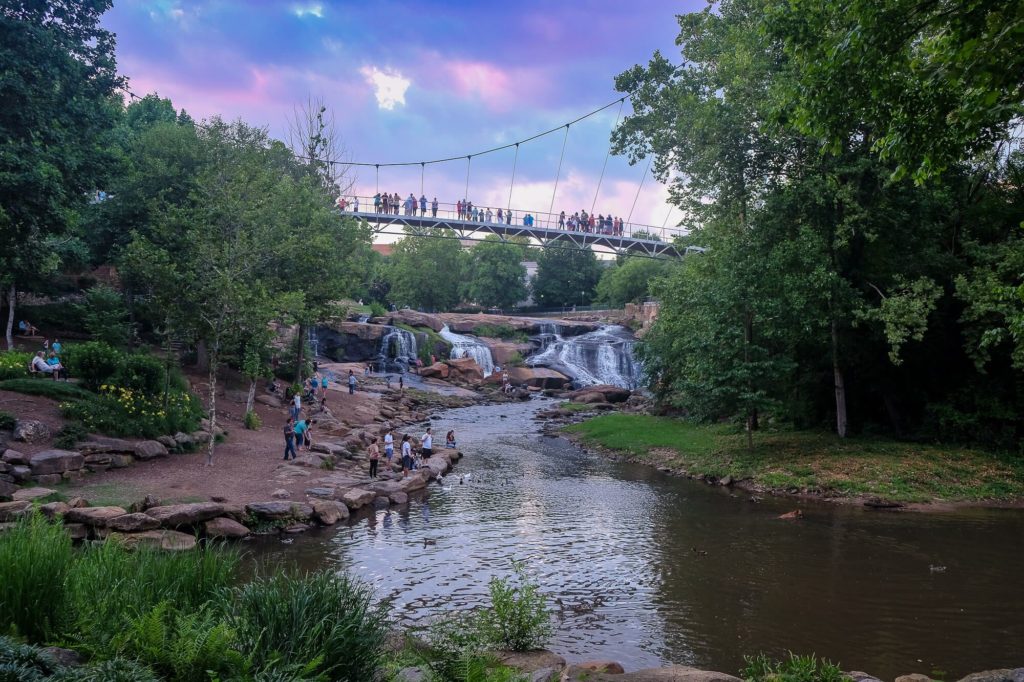 Like what you see? Check out my guide on my other site: